midi software and microtonal music
home alt-tuner forums words music about me links
I live in Portland, Oregon, USA. You can reach me at
Read about my 6-piece marimba/mbira/sax band here: www.FoolsInParadise.com We play traditional African music from Zimbabwe, South Africa, Ghana and Guinea, as well as some originals. "The Other Side of the Sky" is mostly originals, and "Kutapira!" is mostly traditionals. Available at CDbaby.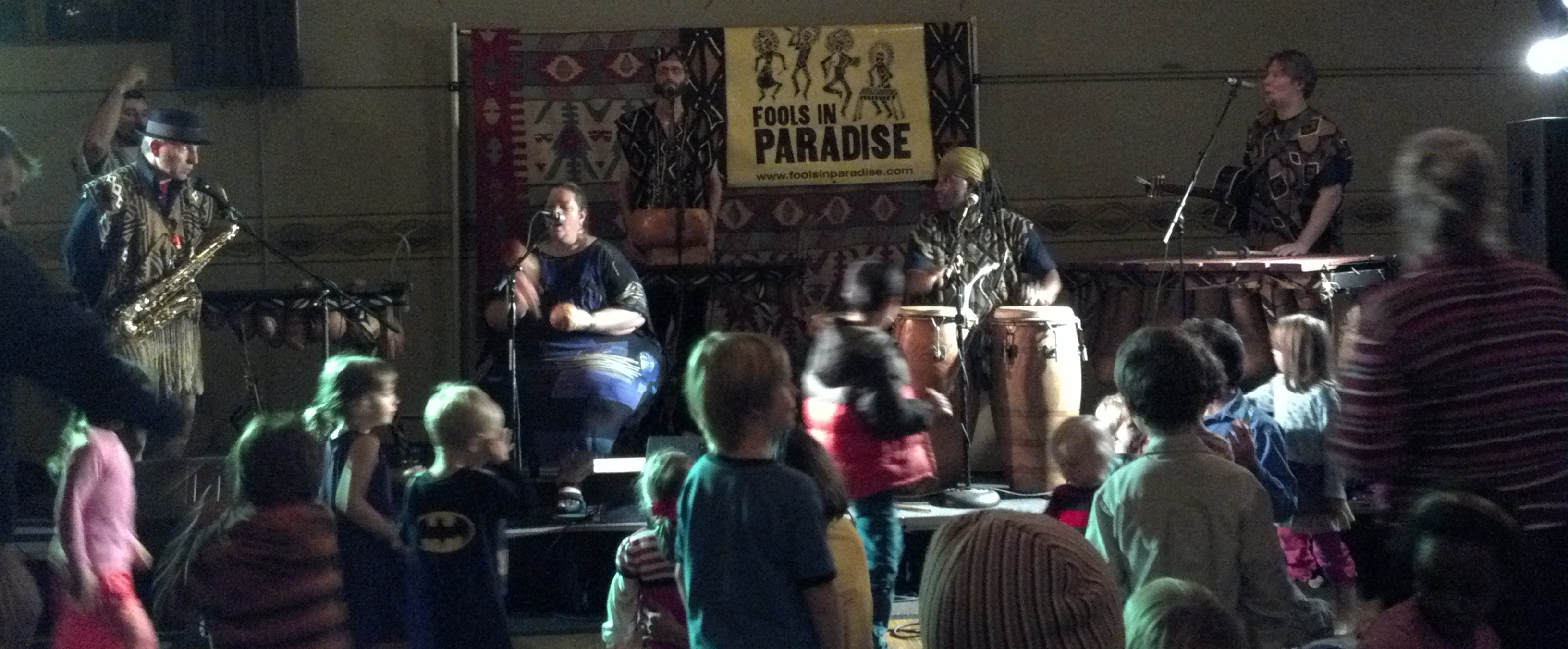 I mostly support myself with my African marimba teaching practice, you can read about that here: www.PortlandMarimba.com
Here I am performing with one of my student groups by the Williamette river.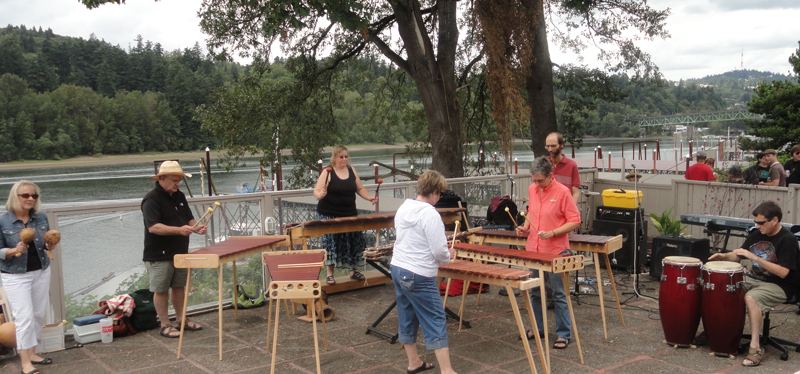 I also build marimbas. Here's a backyard one, a 3-octave tenor/soprano.
Here's one Metro hired me to build in Blue Lake Park. It's a permanent installation with attached mallets. I tuned it to 5-EDO, a traditional scale used around the world, notablyin the gyil of Burkina Faso and northern Ghana, in Ugandan amadinda, and in Indonesian gamelan. The Blue Lake marimba is a 3-octave bass/tenor.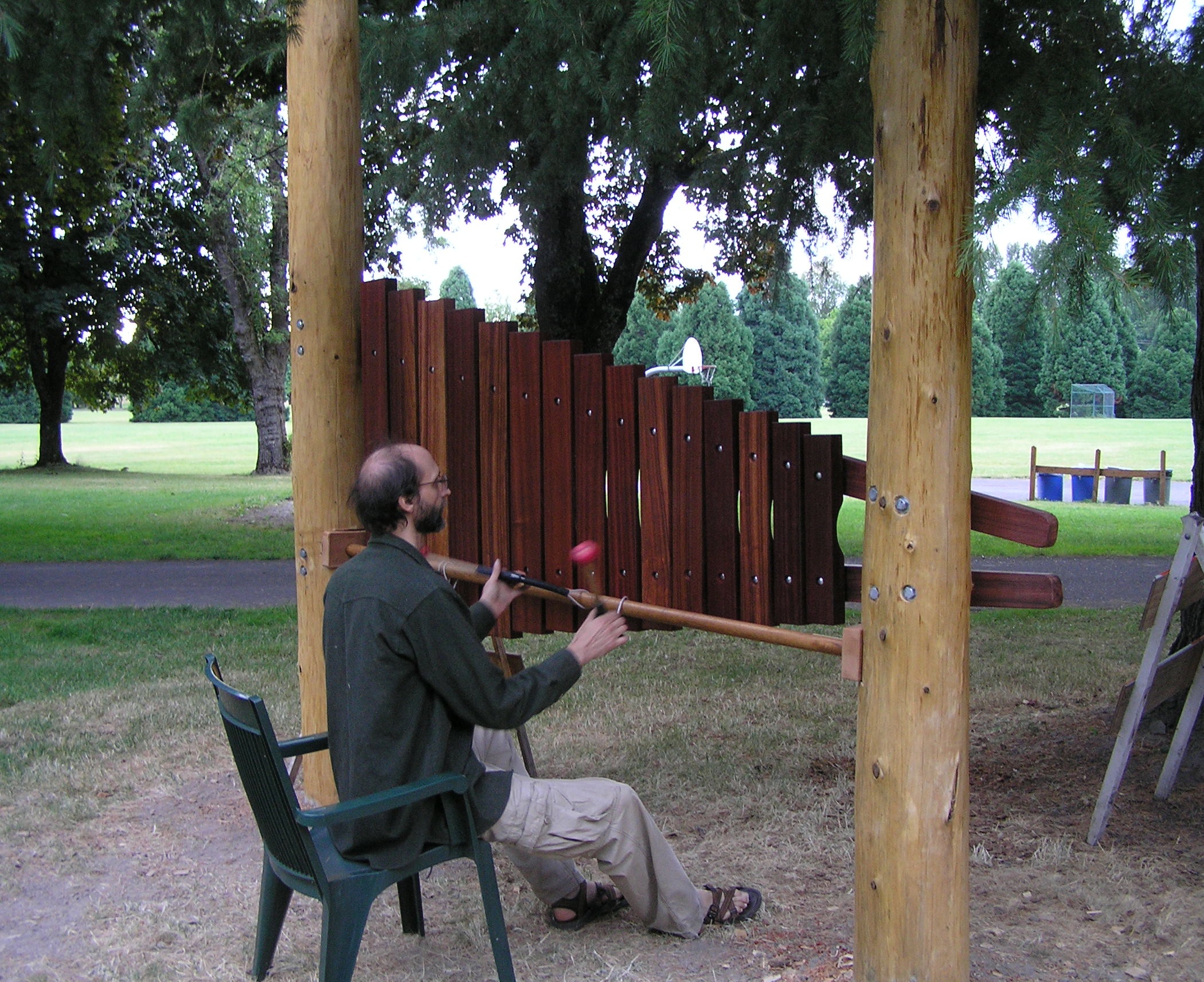 I love the 5-EDO scale. It's also called the equidistant pentatonic scale, because it has 5 equal steps of 2.4 semitones. I have two marimbas in this tuning. Here I am playing them with the advanced class. They picked up this song in about 20 minutes, then we turned on the camera!

I didn't learn to play a musical instrument until I was in my mid-twenties. I think that's why I enjoy teaching adults so much. My first instrument was the bowed psalterey. I got pretty good on it, could play with two bows. I give lessons on it, and occasionally perform on it.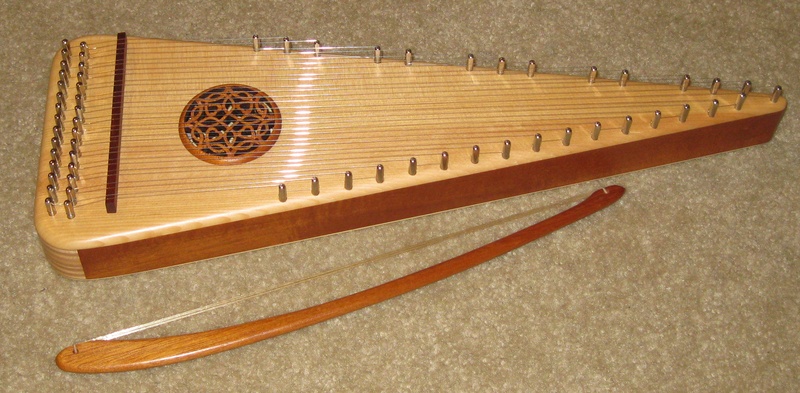 Here's a few of my paintings, influenced by Australian Aboriginal art. Click for a high-res version.

I once had a funny experience with a lost cat and an animal tracker, read about it here:
TallKite.com/HarryOakesEpicFail



More fun facts:

As a kid, someone once asked me what I wanted to be when I grew up, and I said "a mad scientist".

When I walked to the school bus stop, I would count my steps and feel mild satisfaction when I reached 32, 64, 128, etc. This was way before I became a musician.

In college, if I felt down, I would go in my dorm room and put on records, and dance all alone. I would often play 33 1/3 records at 45rpm. This was obviously before I discovered African music!

This is the best photo I've ever taken. "Reflection Becomes Reality"